Almost two months and seven thousand lines of code later, here's Commerce 2.0-alpha4. This release brings checkout and revamped product attributes. We've also added upgrade path APIs in preparation for beta1. Meanwhile, we helped push Drupal 8.1 out the door and fixed many Inline Entity Form bugs.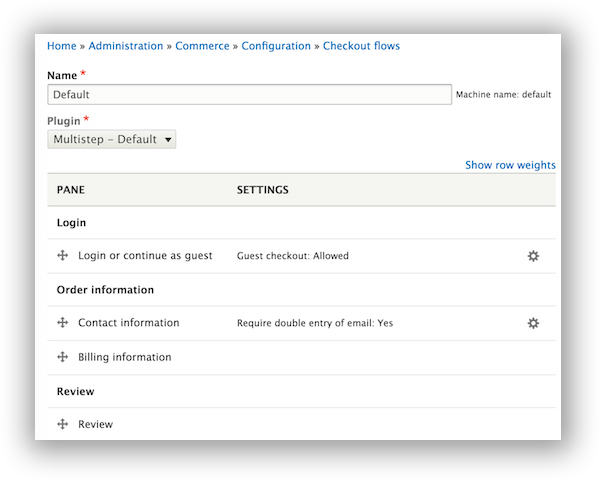 The new checkout flow configuration form.
Reminder: Commerce 2.x alphas are NOT production ready. No upgrade path is provided between alphas. A full reinstall is needed each time.