Eight months ago we launched the first beta version of Commerce 2.x for Drupal 8. Since then we've made 304 code commits by 58 contributors, and we've seen dozens of attractive, high-performing sites go live. We entered the release candidate phase this month with the packaging of Commerce 2.0-rc1 (release notes), the final part of our long and fruitful journey to a full 2.0.
Introducing a new Promotions UI: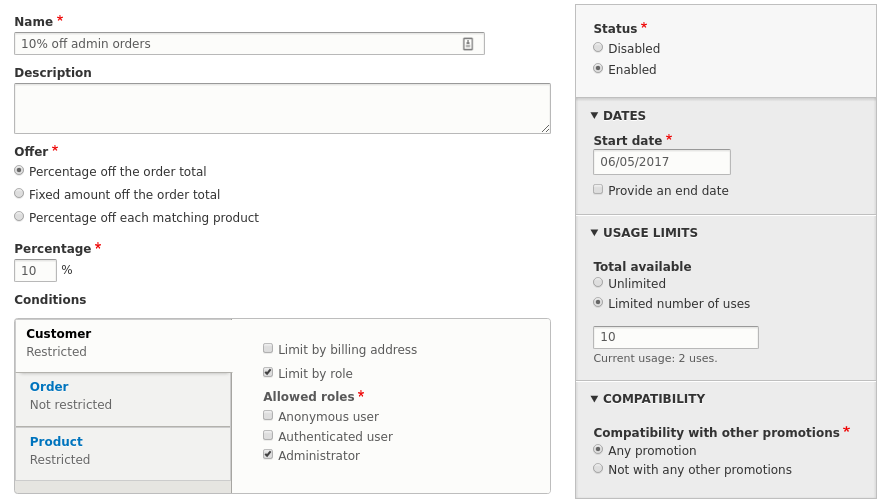 Some of the most exciting updates this Summer center around our promotions system. This work represents a huge leap forward from Commerce 1.x, as we've made promotions first class citizens in core. They power a variety of discount types and coupons, and now that they are in core we can ensure the systems are designed to look and work well on both the front end and back end.
Read on to learn more about what's new in promotions, payment, taxes, and more...